ONLY
$750
We have flexibility for your training needs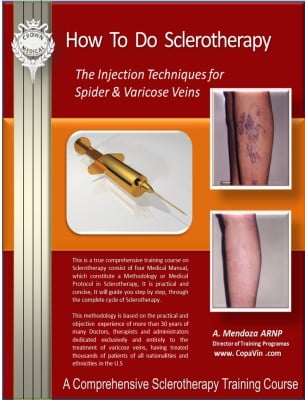 We offer you the ability to buy each manual independently one by one and start building your sclerotherapy practice as needed. Or if you like it grow step by step. 

Buy each manual individually.                                                                                                   
Buy only the manal fo "How to do Sclerotherapy which refers specifically to the injections techniques of Sclerotherapy. ( with the videos )                                         
If you know how to do sclerotherapy but which to have a protocol for "Sclerotherapy Complications, you can buy only manual no 3                                           

If you have practice sclerotherapy and need to get organized and bring your staff to have a system of control, then you can buy manual no 4 only                                  
If you need to increase your patient base and need some marking material, buy only Manual no 4 
As you can see we have options for your Sclerotherapy Training.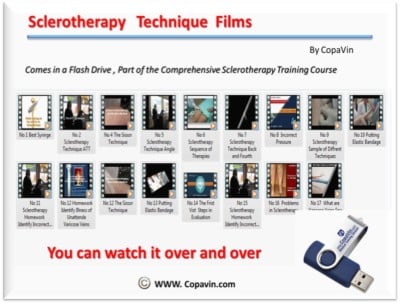 We offer the best solution for your Sclerotherapy training needs 

Based on the practical experience of 30 Years doing only Sclerotherapy.
                                                                                          All for Only  $1,200.00